Shodoshima Shuzo Fresh Sake Festival
Shodoshima Shuzo Fresh Sake Festival
Theme:       Connecting the local delicacy with Sake
Date:        Saturday, March 28, 2020
Daytime event:  10 a.m. – 2 p.m. Evening event: 6-8 p.m.
Location:      Shodoshima Shuzo Brewery
On March 28, Shodoshima Shuzo Brewery will hold a new seasonal sake festival on site.
We will have many fun events including freshly made sake for sale, all-you-can-pack with sake lees, and offering our secret not-for-sale sake while you enjoy listening to music.
Day time event has local market introducing local delicious food. We also have set up a children's play area so all family members have something to enjoy.
In the market, we are proud to have island's shops in collaboration with local bakery, olive shop, café, koji (malted rice) shop, takomeshi (octopus rice), takoyaki (octopus balls) stand to name a few.
In the evening time event, our sake brewery door will be open to adult audience. There will be nice music and also we will have our secret fresh sake available for you to taste.
We hope that you will take this opportunity to stay overnight in Shodoshima so you can enjoy the evening event to your hearts' content, as well as your sightseeing around the island on the following day.
We sincerely hope that our small sake brewery business can give you a big impact on your decision making on coming to Shodoshima.
⊛ Forest Sake Brewery MORIKUNI Gallery and MORIKUNI BAKERY will be open as usual.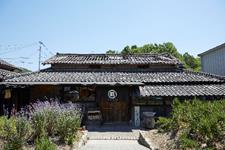 Shodohsima Shuzo Co., Ltd.
1010-1,kou, Umaki, Shodoshimacho, Shozu-gun, Kagawa,     761-4426 Japan
TEL: (81)-879-61-2077   FAX: (81)-879-61-2113 E-mail: info@morikuni.jp       
2020.01.11 Saturday
-
-
by 小豆島酒造